Professor Radu Vlădăreanu, M.D., Ph.D. - Cabinet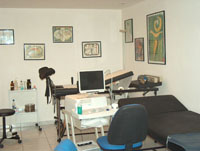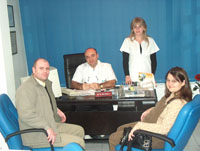 The Individual Cabinet Prof. Dr. Radu Vlădăreanu functions non-stop since May 1999. I offer here consultancies in all the domains of obstetrics and gynecology: pregnancy follow-up, obstetrical and gynecological ecography, including transvaginal ecography, maternal-fetal infections, fetal malformations, infertility, endometriosis, contraception, various gynecologic pathology.
In the present we can offer complex services of
genetic preconception diagnostic
for the couples with genetic anomalies in the family, as well as precocious
prenatal diagnostic: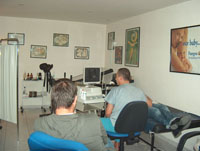 1. screening in the weeks 11-13 from the maternal blood for Down syndrome, Trisomy 18, cystic fibrosis as well as the non familial congenital deaf.
2. Tracking in the 2nd trimester, by amniocentesis, of an extended number of genetic and genital diseases.
Other services offered by the Cabinet are: abortions (only with general anesthesia), cervix electro excisions (incipient cervical lesions treatment –with general anesthesia), Papanicolau test, HPV virus sampling (prevention of the uterine cervix lesions), etc. Moreover here we are able to vaccinate against HPV virus, in order to prevent the cervical cancer.
General program:
- Prof. Dr. Vlădăreanu Radu: Tuesday and Friday afternoon;
- Dated 01.11.2009, the Cabinet will be open on Tuesdays, Wednesday and Thursday in the interval 15:00-18:00
but appointment by phone is absolutely necessary.

The contacts can be found at the page Contacts.